PARKLANDS ALBURY WODONGA
Bush parks & trails connecting community
Parklands Albury Wodonga is a community managed, community-driven, not-for-profit social enterprise.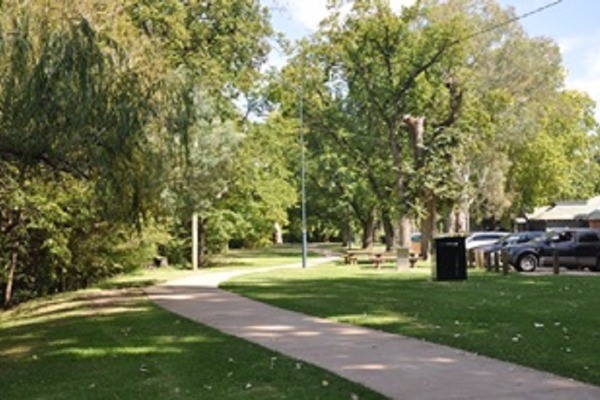 Since 1997 Parklands has been creating innovative ways to foster community involvement in the restoration, development and management of local tracks, trails and bush reserves.
We believe in 'doing with' rather than 'doing for'. Parklands have facilitated over 100 community-business-government partnerships to protect and enhance the natural and cultural heritage values of regional landscapes, and run programs involving more than 2000 community members of all ages and stages of life, includingIndigenous, dis-Ability and long term unemployed.
Facilitating linkages to make the impossible possible is our forte. Together with the community we have built or upgraded and now maintain 187 km of trails in the last 15 years, and manage over 4,000 hectares of bush reserves.
Donations
Your donation will go towards our "Building World Class Cycling Trails" Campaign. With the incredible uptake of cycling in all it's forms comes a fantastic opportunity to create something special in our region. Our vision is of a world class cycle trail network around Albury Wodonga, incorporating river, rail and mountain trails.
The goal is to create International Mountain Bike Association accredited multi-use trails, including 50km mountain bike trails, 30km river trails and 20km of upgraded rail trail. This will mean large scale mountain bike facilities that offer something for every rider and walker, built to international quality standards.
Want to donate? Please click here: www.givenow.com.au/boardwalks